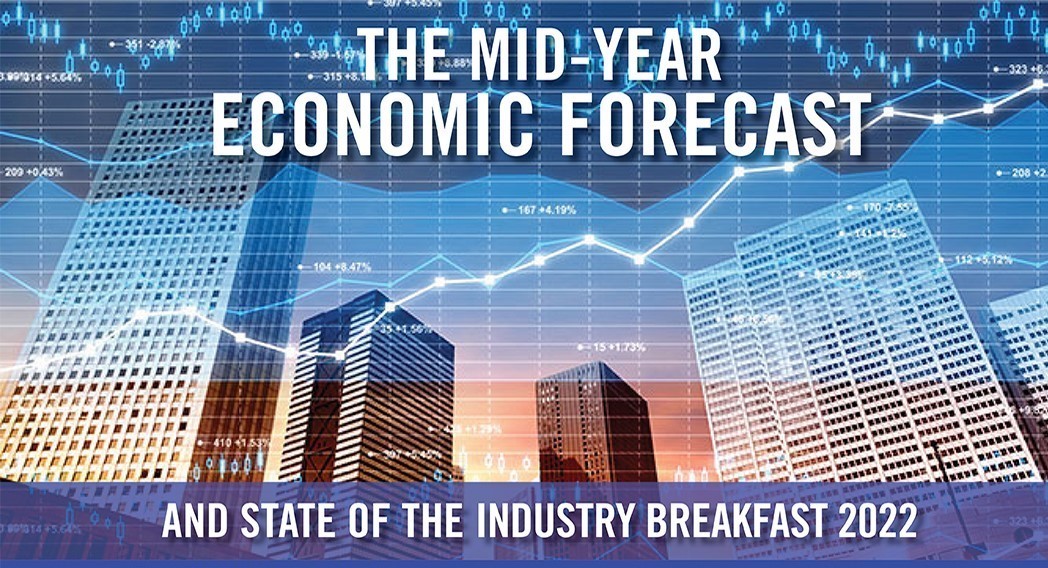 CAM / HBA / AAM - Partner to present the 12th Annual Mid-Year Economic Forecast
---
Construction Association of Michigan, Home Builders Association of Southeastern Michigan and Apartment Association of Michigan Partner to Present the 2022 Mid-Year Economic Forecast Breakfast and AAM Multifamily Rental Construction Forum
BINGHAM FARMS, Michigan – June 1, 2022 – Construction Association of Michigan (CAM), Home Builders Association of Southeastern Michigan (HBA) and the Apartment Association of Michigan (AAM) have partnered to present the 12th annual Mid-Year Economic Forecast and State of the Industry Breakfast on Wednesday, June 15, 2022. For the first time, the event will also include the Multifamily Rental Construction Forum, giving the event an even more comprehensive overview of the construction industry.
The event will be held at the Suburban Collection Showplace in Novi and will feature keynote speaker Elliot Eisenberg, Ph.D., Chief Economist of GraphsandLaughs, LLC. The Multifamily Rental Construction Forum will include a panel of experts including moderator, David Wilkins, Managing Director of Walker & Dunlop and panelists Steve Calverley, CEO of Krimson; Jon Durham, Owner of NOMI Developers; Jason Fracassa, VP Finance of DevMar; and David Vivio, President of O'Brien Construction Company.
The breakfast meeting will begin with a tradeshow and opportunity for guests to meet the speakers from 7:30 a.m. to 9:00 a.m., including networking and tabletop displays. This will be followed by a full family-style breakfast and the program from 9:00 a.m. - 11:30 a.m.
Kevin Koehler, president of CAM, noted, "With this annual event, we have created a valuable service to everyone involved in construction in this area. We are pleased to be holding the event in person, again, this year."
Forrest M. Wall, CEO of HBA and AAM, agrees and added, "We anticipate that both our keynote speaker and panelists will offer important insights to help the attendees in making their business plans for the remainder of 2022 and beyond."
Registration fees for the event are $60/person. For registration information, call, CAM at (248) 972-1000, HBA at (248) 862-1002, or register online by June 6 at https://www.showpass.com/mid-year-economic-forecast/.
Quick Links