Construction Cleanup: Trending Green
The importance of green building in construction is at the forefront of the construction industry, but just as important are the products used to clean these properties. In an era of eco-friendly and environmentally safe products, it is imperative, especially with all the new construction and revamping of historical buildings, that we are well informed about what products to use to be environmentally responsible and to help reduce your carbon footprint.
Green cleaning products prove to be a gain for the environment and also prevent human health from deterioration. However, finding a powerful product that actually works well, but is safe, has been a challenge. As a new construction cleaning company, the owners at GD Top Notch Cleaning Service Inc, located in Redford and Detroit, felt compelled to solve this issue by developing such a product that really works and that also contributes to maintaining a safer environment.
Going eco-friendly is about sustainability. Since the world is corrupted by pollution and toxic amounts of materials, contributing to making it sustainable is the goal of GD Top Notch Cleaning Service Inc. Using green cleaning products is better for both people and the planet. The company takes pride in deviating from the habitual ways and working hard towards the initiative to go green.
When an alternative path of safe cleaning is chosen, it is with the clients' and customers' health in mind. Although it may not be at the forefront of someone's thoughts, it will resonate when someone sees a shiny kitchen or a polished marble floor. Knowing how clean a space is on every level provides peace of mind that the surfaces are safe for our clients, children and pets. Green cleaning can simply be defined as "cleaning to protect health without harming the environment."
With 27 years in the construction cleaning industry, the owners of GD Top Notch Cleaning Service, Inc. couldn't be happier to instill this practice.
For more information about becoming a Certified Cleaning Technician, click here.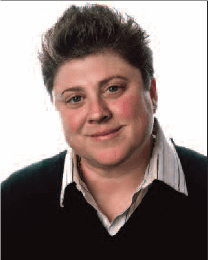 About the Author:
Gale (GD) Glickoff is the CEO and founder of GD Top Notch Cleaning Service, Inc., which has been providing new construction clean-up services for commercial properties since 1992. As a young person, Gale broke barriers by being one of the very few women in construction trades. Her background ranges from active licensed builder, realtor, CEO and President. Gale is active in many humanitarian efforts, actively participates with her crews, and also takes necessary time for herself.