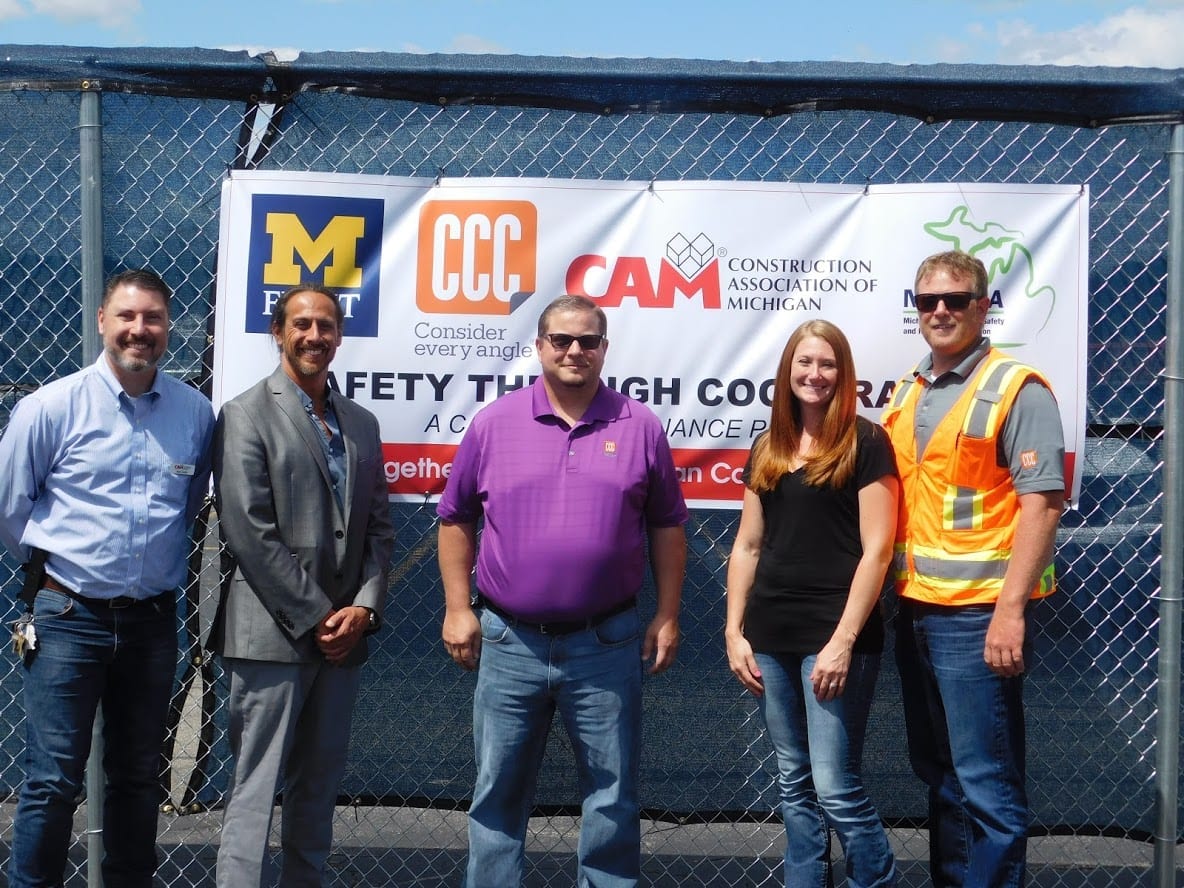 CCC Signs CAMSafety Alliance
On August 9, 2019, the Construction Association of Michigan (CAM) entered into an alliance agreement with Commercial Contracting Corporation (CCC) on their WMR Murchie Science Building Expansion at the U of M Flint campus. The alliance promotes ongoing training, site inspection, and use of the Michigan Occupational Safety and Health Administration (MIOSHA) Consultation, Education and Training (CET) resources to encourage and support continued safety awareness with the intent to reduce the potential for injuries on the jobsite.
The CAMSafety Alliance Program is an opportunity for the association and a member company to partner on a particular project to promote the dialogue of safety and health. For more information about the program, contact our Safety & Education Director Jason Griffin at griffin@buildwithcam.com.