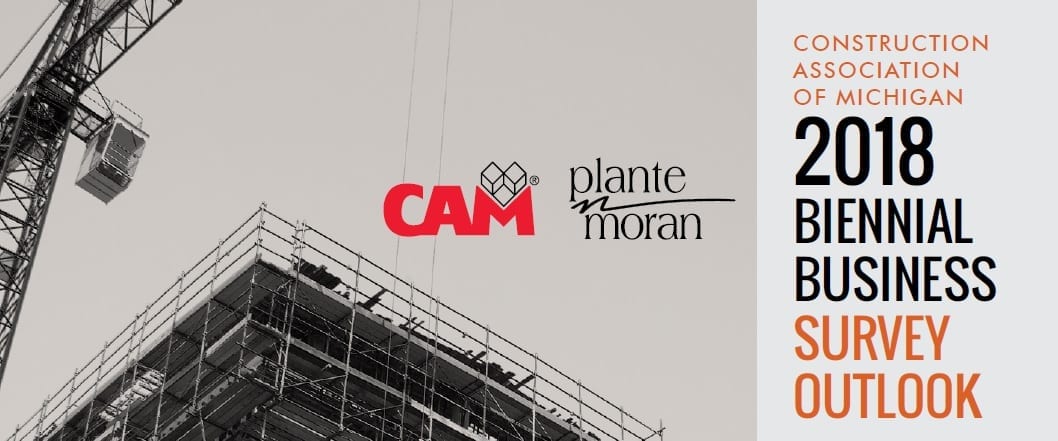 2018 Biennial Business Survey
What are the most pressing business and strategic issues in Michigan's construction industry? What are construction leaders optimistic about, and what's keeping them up at night? How are they addressing the workforce shortage?
Learn about these topics and more in the 2018 Biennial Business Survey Outlook, presented by the Construction Association of Michigan and Plante Moran. The survey was issued online, and data was compiled from confidential responses by an independent survey company and developed as a collaborative effort.
There are many valuable insights in this year's survey outlook report. The results show a forward-thinking industry ready for the future.
Click here to view the Survey's Executive Summary