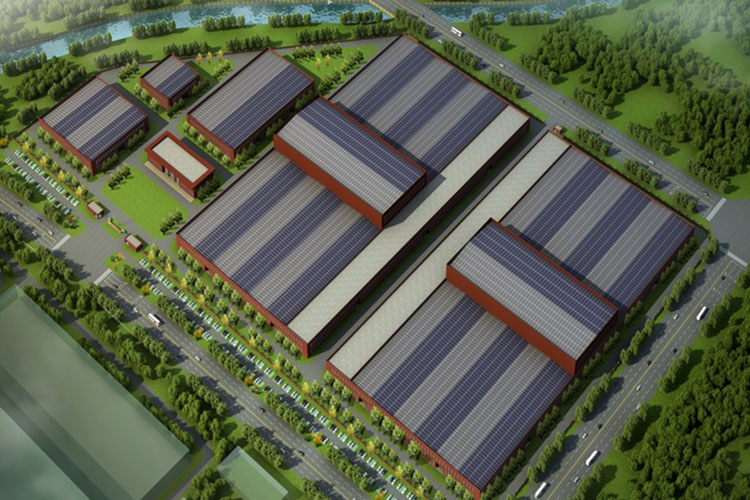 Mecosta County Secures Large EV Battery Plant
By Dennis Burck
With a new focus on green and sustainable energy sources, Michigan's auto industry is rapidly seeing construction growth with new Electric Vehicle (EV) battery plants across the state in Lansing and Holland. But the latest proposed project from Gotion in the Big Rapids area would overshadow them all.
The capital investment of $2.4 billion would see over two million square feet constructed across four large structures on a 520-acre site. According to Gotion, over 2,000 jobs will be created when the plant comes online.
To facilitate construction, Mecosta County granted the company a 30-year tax abatement valued at $540 million. Additionally, Legislative members from the Michigan House and Senate are planning to vote on the project to receive additional SOAR funding.
"We are thrilled to congratulate the Gotion team on choosing Michigan as their American home for the opportunity! Team Michigan continues to out-hustle and out-compete to ensure every global company considering their future expansion opportunities can see their future here in our state, just like Gotion does," said Quentin L. Messer, Jr., CEO of MEDC and President and Chair of the MSF Board.
"We are grateful for the support and collaboration from our multiple local partners at the city and country levels, our partners at The Right Place and Consumers Energy, in particular, and appreciate the bipartisan support of the legislature to bring these good-paying jobs and economic opportunities to our friends and neighbors both here in Big Rapids and throughout the region."
Founded in 1998 and headquartered in China, Gotion specializes in the research and development, production, and sale of power lithium batteries. The company's products include lithium iron phosphate materials and batteries, ternary materials and batteries, power battery packs, battery management systems, and energy storage battery packs for use in electric commercial vehicles, passenger vehicles, special vehicles, and hybrid vehicles.
"This project has the potential to provide great jobs to multiple generations of our citizens," said Mecosta County Controller/Administrator Paul Bullock. "Citizens who will not have to leave our community for this type of opportunity, but who will be able to stay, grow, and enrich our community through their presence."
Construction work is expected to be split into four phases with the plant partially coming online in 2024 and fully complete in 2031. CAM will update this project when a site is formally announced.
CAM will update the status of this project as it moves through the approval process. Follow CAM project 2022-6D49 for additional information. Interested in subscribing? Contact us to inquire.
---
About the Author
Dennis Burck, Construction Association of Michigan's Prebid Reporter and Editorial Writer, earned a BA in journalism from Wayne State University in 2017, spending two years as a new development and general assignment reporter for the Lansing City Pulse. At the Pulse, Burck was tasked with writing the paper's "New in Town" column, tracking commercial and city developments from construction to completion. His work also appeared in the Detroit Metro Times, Metro Parent, Model D Media and the National Endowment for the Humanities' magazine.