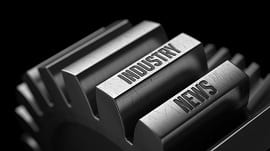 Live Work Play Redefines Lansing Skyline
Live Work Play Building to Redefine Lansing Skyline as Its Tallest Structure
A 30-plus story mixed-use building is on track to redefine the downtown Lansing skyline. If approved by Lansing City Council, it would be the city's tallest building.
Owner Live Holdings LLC plans on proposing the "Live Work Play" building to the Lansing City Council in the fourth quarter of 2020. Preliminary plans include office and conference space, private residences, shopping, dining, as well as a Magnifica Hotel and Spa.
Providing funding for the LLC's development is longtime Lansing business CIG Capital, a project finance firm specializing in alternative lending, infrastructure, real estate, FinTech Technology, oil and gas, bio-medical, software, banking transactions and more. The firm has a dual headquarters in Lansing and Orlando.
"We are looking forward to funding projects in the Michigan area since we have called it home for so many years. It feels great to be a part of revitalizing downtown Lansing and adding to the iconic skyline," said Charles D. Carey, CIG Capital Managing Partner and owner of Live Holdings LLC.
"Having headquarters in Lansing and Orlando, it only seems fitting that we develop a space for our employees and the community to use," Carey said. "We believe the Live Work Play model will give CIG Capital employees the ability to have everything at their fingertips."
With design work well underway with international architect HKS, Carey envisions the building to be two glass towers. "Ideally, the buildings will have vertical farming and sustainable energy capabilities," he added.
Regionally, greater Lansing is seeing a surge in development. According to data from the Lansing Economic Area Partnership Inc., there was an investment of $3.2 billion among 20 active construction projects in 2019.
"We are thrilled about the funding plans we have in the Michigan area and are looking forward to our future endeavors with Live Holdings, LLC and other companies," said Josh Leu, Underwriting Director of CIG Capital. "We are looking forward to new opportunities in the up-and-coming downtown Live Work Play building."
Lansing's current tallest building, Boji Tower, is 23 stories high.
CIG Capital is an alternative investment firm that possesses a unique model with a complete diverse portfolio. CIG Capital's portfolio consists of different dynamics such as, Health Care Insurance, Alternative Lending, High Risk Industries, Venture Capital, FinTech, Technology, Bio Medical, Software, infrastructure, oil and gas and real estate projects. Please visit http://www.cigcap.com/ for more information.
Hired as a Prebid Construction News Reporter, Dennis Burck recently joined the team at the Construction Association of Michigan. Burck earned a BA in journalism from Wayne State University in 2017, spending the last two years as a new development and general assignment reporter for the Lansing City Pulse. At the Pulse, Burck was tasked with writing the paper's "New in Town" column, tracking commercial and city developments from construction to completion. His work also appeared in the Detroit Metro Times, Metro Parent, Model D Media and the National Endowment for the Humanities' magazine