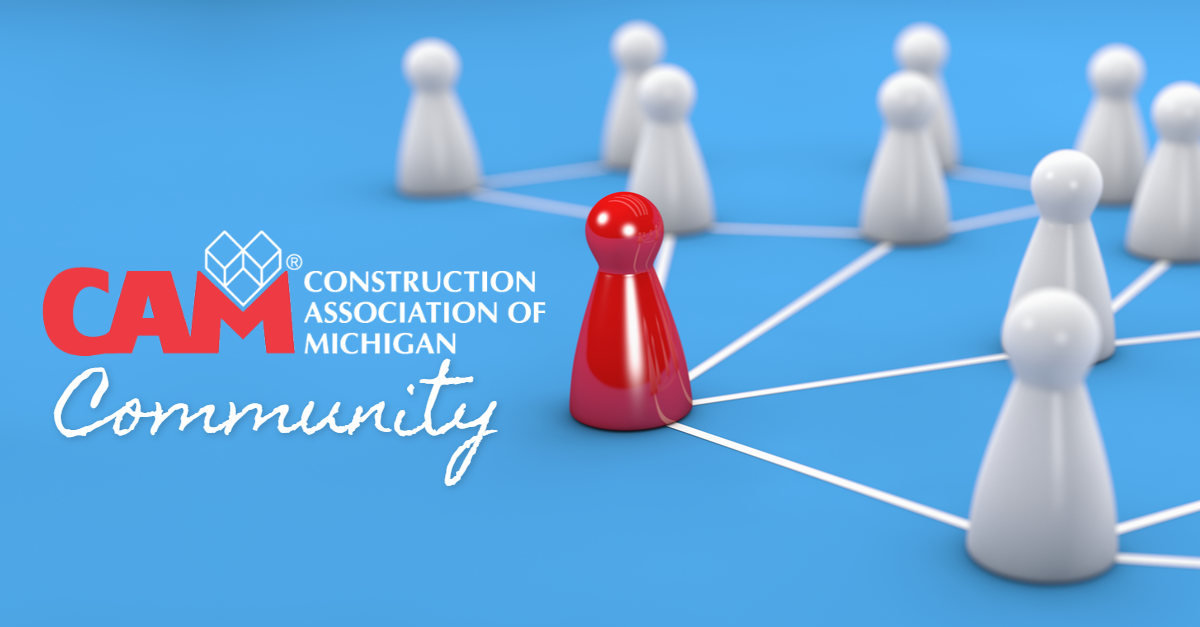 Community: Where Members Connect
On February 16, 2022, at the 136th CAM Annual Meeting, the Construction Association of Michigan announced the release of the CAM Community, a space for members to connect, collaborate, and engage with one another.
We invite you to join other industry professionals to share information, resources, and experiences and form personal peer-to-peer relationships we hope will enhance your livelihoods, strengthen your network, and support the success of your business.
We encourage thought-provoking discussions that are geared toward creating positive changes. Through this, the Community can elevate the profession of construction with credible collaboration and shared opportunity.
Among the Community's features are:
Welcoming space to ask and answer important questions;
Groups to share best practices, user tips, job postings, and other topics of interest;
Access to the diverse, inspiring breadth and depth of members' shared experiences and knowledge;
Programming including Community Events, Continuing Education Workshops, and more;
The ability to exchange resources, share files, and post content; and
Real-time engagement with other professionals just like you.
We are thrilled to have created a platform geared toward bringing individuals together to engage in deeper connections. Our hope is that your conversations will help us better understand what is making a difference for you and showcase how we can better support our membership.
We invite you to sign up to join our new community platform. Once signed in, you can create a new user profile, join a group, add content, begin earning badges, and join the conversation.
If you have questions or any issues with your profile, please contact our community support at cam@buildwithcam.com.
Scan the QR code to download the mobile app