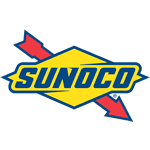 Member Benefit: Sunoco Fuel
CAM is pleased to offer current CAM members a valuable member benefit: The Sunoco Fuel Card Program featuring exclusive Association fuel rebates, top-quality Sunoco Ultratech™ fuel, the convenience of broad card acceptance, and unparalleled customer service. With this Program, new accounts will save $.12 per gallon for the first six months*! Even better: With the collective buying power of your Association, all participating members can automatically earn the top fuel rebate regardless of your business' own monthly volume. You'll save even more time and money by using the program's easy, online tools designed to give you complete control over your fuel-related expenses:
Set specific spending limits by hour, by day, by driver
Eliminate manual receipt collection and expense reimbursements
Fuel conveniently at more than 5,000 Sunoco locations (or nationwide with Sunoco Universal)
Protect your business from fraud with driver ID and odometer prompts at purchase
View and download reports that clearly detail every purchase transaction
Pay your invoice and manage your account online or with the Fleet SmartHub mobile app
Use our Fuel Card Tax Exemption & Reporting features if your business is exempt from taxes
TAKE ADVANTAGE OF THIS MEMBER BENEFIT TODAY!
Visit www.CAMSunocoFuel.com and a Sunoco Fuel Card Specialist will contact you with more information.
*Offer Expires July 31, 2019