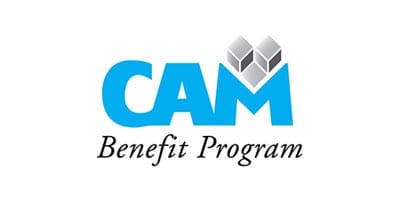 Member Benefit: New Voluntary Dental Plan
Your association-sponsored group plan may be an effective way to reduce your employee benefit costs!
We are pleased to announce the introduction of new voluntary, employee-paid dental plans being offered by the CAM Benefit Program. These plans are for groups with as few as 5 eligible employees, require zero employer contribution, and have a low 25% employee participation requirement (e.g. 5 eligible employees, 2 enroll, participation equals 40%).
Network access is provided by Dentemax PPO network. There are no waiting periods for services, and these plans are competitively priced. Higher participation may result in lower rates. The vast majority of CAM members will qualify for the rates illustrated below:
Dental Benefits
Basic Plus Plan
Value Plan
In Network
Out of Network
In Network
Out of Network
Deductible

$0
$50
$25
$50
Preventive
100%
80%
100%
100%
Basic
80%
50%
80%
80%
Major
Not Covered
Not Covered
50%
50%
Ortho
Not Covered
Not Covered
Not Covered
Not Covered
Annual Maximum
$750
$1000
Enrollment Status
Rates
Rates
Employee
$26.10
$34.35
EE/Spouse
$48.60
$71.26
EE/Child(ren)
$45.30
$66.43
Family
$72.98
$98.59
For more information, contact Rob Walters at CAM Administrative Services – 248.233.2114 or rwalters@camads.com.
Quote Request